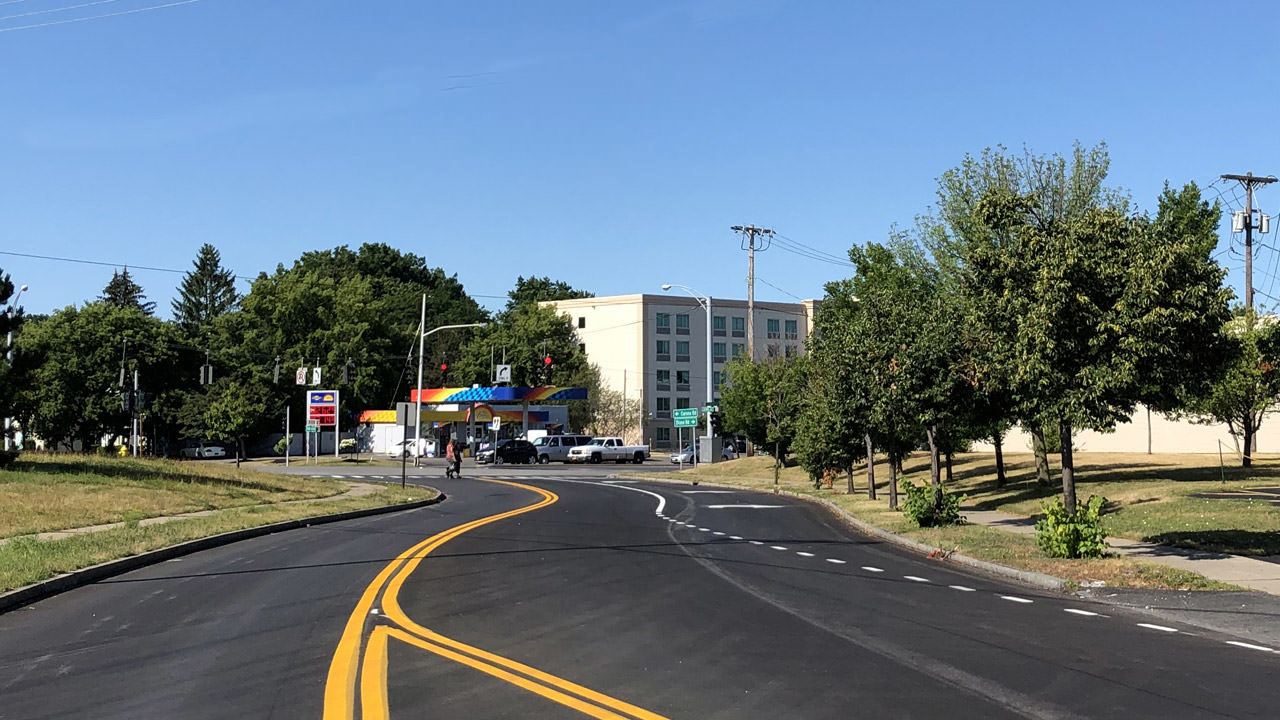 Highway, Sidewalk and Trail Design
Our highway group has worked together for nearly fifteen years, this longevity has created a team that performs seamlessly and collaboratively. Our clients benefit from the efficiencies this allows on all of our highway, sidewalk and trail projects.
Summary of Services
Our services include: Design; Transportation Planning; Feasibility and Corridor Studies; Environmental Studies (including ecological, endangered species, surface water bodies, wetlands, navigable waters, groundwater and flood plain evaluation studies as well as asbestos and hazardous waste screening and assessment); Traffic Studies; Pavement Analysis; Intersection Design; Traffic Signal Design; Drainage Design; Utility Coordination; Constructability Reviews; Work Zone Traffic Control Design; Preparation of Final Construction Documents and Construction Inspection.
For more information regarding our Highway Design Services, please contact Jonathan Ottman, PE, Highway Design Group Leader at 585-385-7417, ext. 239 or visit our Contact Page.