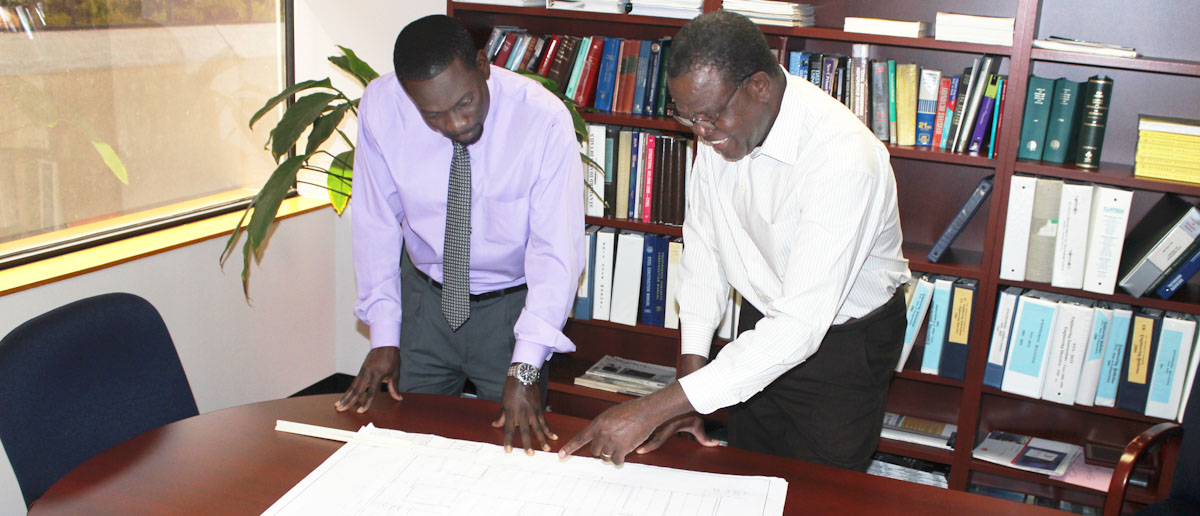 Available Positions
Lu Engineers has engineering positions across New York State.  View the listing of available careers below, along with detailed descriptions of each position.
Learn about current job openings
Click "+" to view job description and responsibilities for each position.
Requirements:
• B. S. Civil Engineering Degree
• E.I.T. certification, while a NYS P.E. is preferable.
• 0 – 10 year Transportation Engineering experience designing highways & road projects
for municipalities or government agencies throughout New York (i.e. NYSDOT,
NYSTA, Counties, Villages & Towns) will be considered.

Desired Technical Skills Include:
• Design of Highway and Street projects (all aspects of preliminary and fi nal design to
produce Bid ready Documents)
• Preliminary Design Approval Document preparation including technical studies not
limited to (Drainage Reports, Traffic Studies, PETSER, etc.)
• Detailed Design of Construction Plans
• Construction Cost Estimating

Desired Software Experience Includes:
• Cadd (Microstation, AutoCadd), InRoads
• Roadway Modeling, Traffic Analysis & Modeling (HCS, Vissim, Synchro, Simtraffic, etc)
• Drainage Design (HEC-HMS, HEC-RAS plus closed drainage system design software)
• Microsoft Office (Word, Excel etc)
Interested candidates are invited to submit a cover letter and resume through our website.

Now Interviewing for Bridge Inspection Team Leaders!

We are currently seeking qualified candidates to join our Bridge Inspection Department as Team Leaders for routine condition inspection of bridges for NYSDOT in Regions 3, 5, 7 and 8 and for NYSTA in the Buffalo and Syracuse Divisions.

Responsibilities of the positions:

Conduct condition inspection of bridges in conformance with all NYSDOT/NYSTA policies and guidance
Ability to work with minimal direction
Prepare inspection reports that are clear and concise
Accurately and efficiently enter inspection information into NYSDOT's EAM bridge inspection database system
Competently schedule inspection teams and coordinate contractors supporting the inspection effort, such as special access equipment, WZTC, RR flagmen, etc.
Ability to work safely and efficiently in high traffic environments and around heavy equipment

Minimum Qualifications:

BS degree in Civil Engineering with a concentration in Structural Engineering
Minimum of seven, preferably 10, years of experience in the field with a minimum of three years Bridge experience: design, construction, inspection
New York State PE registration or the ability to acquire same in three months or less
Previous approval by NYSDOT, NYSTA or other agency as an Inspection Team Leader, or meet the NBIS standards to qualify as a Team Leader
NYSDOT and/or NHI training in safety inspection of in-service bridges
Valid driver's license
Ability to fulfill the physical demands of the job: carrying, erecting and climbing ladders: working at heights from ladders and lift vehicles
Experience with NYSDOT EAM software a plus
Prior experience as a Team Leader or Assistant Team Leader desirable
High level of situational awareness with a strong motivation to maintain a safe work environment at all times

Interested candidates should send a cover letter and resume in confidence by clicking here: Submit Your Cover Letter and Resume Here.

Lu Engineers is a NYS certified Minority-Owned and Disadvantaged Business Enterprise, and is an Equal Opportunity Employer.

Lu Engineers is seeking Assistant Team Leaders for our Bridge Inspection department. We are proud to say that we serve clients such as New York State Department of Transportation, New York State Thruway Authority, New York Power Authority, and city and county DOT's and DPW's across the state. As an Assistant Team Leader for Bridge Inspection, the position works under the guidance of a NYS Licensed Professional Engineer conducting condition and safety inspection of local and state-owned bridges throughout Western New York. Along with performing field inspections, the Assistant also aides in the documentation of inspection findings and preparation of the final inspection reports.

Requirements for the position include:

BS in Civil Engineering
Excellent proficiency in Microsoft Excel and Word
Valid Driver's License
Ability to fulfill the physical demands of the job: carrying, erecting and climbing ladders, working at heights from ladders and aerial lift vehicles and maintain a high level of situational awareness in high traffic areas to maintain a safe work environment.
Ability to follow direction and work within a team
Flexibility for some travel Desired requirements:
Structural Engineering focused education or experience
CADD experience • Bridge inspection or bridge related experience
NYSDOT BDIS experience Lu Engineers is a Minority Business Enterprise and an Equal Opportunity Employer. Minorities and women are encouraged to apply. To apply, please submit your cover letter and resume through the submit feature at the bottom of the page.

We are currently seeking qualified candidates to join our building/vertical construction inspection team based in the Rochester, NY area.

Primary duties for this position are construction observation to document that the work is performed in conformance of the design drawings and contract documents, prepare daily work reports, document contractor time and materials, prepare documentation for change orders, and help to facilitate communication and coordination between contractor, project owner and project designer.

Position Responsibilities may include:

Attending pre-construction meetings
Evaluating plans and specifications to ensure conformance with regulations
Conducting field inspections to inspect standards of building structures and materials
Referring deviations and disagreements to designer for clarification
Maintaining records of documentation
Attending progress meetings
Reviewing Contractor payment requests
Preparing punch list
Preparing project close-out documentation

Position Requirements:

Engineering degree or suitable alternative
4+ year's experience as a Construction Inspector
Trained in confined space and OSHA construction safety
Proficient knowledge of fall protection and work zone safety
ACI certification
Proficiency in Microsoft Word and Excel
Valid driver's license and reliable transportation
Strong communication skills

We are looking to fill the position of Asbestos Air Sampling Technician /Project Monitor based out of our Rochester office. This is a full time position expected to work 40 hours per week. Valid NYSDOL asbestos air and project monitoring training certifications are preferred. A minimum 2 year college education is also a plus. Training for certification will be provided for the right person. Pay will be based upon experience. Opportunities are available for advancement.

We are seeking an individual who works well in a team environment, but can be depended upon to complete projects on their own. The individual must be reliable, well organized, professional, and able to work with a variety of people including state and local governments, commercial or industrial building owners, and contractors.

A valid driver's license in good standing, a reliable vehicle (car or truck), and current automobile insurance are required. Must be willing to travel with reimbursed out of town stay required.

This is a full time, hourly position. Most work is scheduled for Monday through Friday day shift. However, some early days/late nights, night shifts, and weekends will be required occasionally.

Interested candidates should send a cover letter and resume in confidence by submitting through the Send Resume button below.

We are currently seeking qualified candidates to join our construction inspection team for 2020 NYSDOT projects in Regions 1, 2, 3, 4, 6, 8 and 9.

Lu Engineers is seeking candidates to fill NICET II & NICET III construction inspection positions in the NYSDOT Regions of 2, 3, 4, 6 and 9 areas in Western and Central New York. Candidates must be qualified with experience in construction inspection of NYSDOT heavy highway and bridge construction projects. Certifications such as ACI Concrete Field Testing, NETTCP Soil & Aggregate, NACE Level 1, SSPC C-1 also preferred. Formal training in work zone traffic control is required (ATSSA). Candidates must have a valid driver's license and a reliable vehicle.

Interested candidates should send a cover letter and resume in confidence by submitting through the Send Resume button below.

Lu Engineers, is headquartered in Rochester, NY, with additional offices in Albany, Buffalo, Binghamton, New York City and Syracuse, NY. We are a NYS certified Minority-Owned / Disadvantaged Business Enterprise, and an Equal Opportunity Employer.
Submit Your Resume to Human Resources
If you're looking for more information about our firm, our projects and more, contact us today!
Send Resume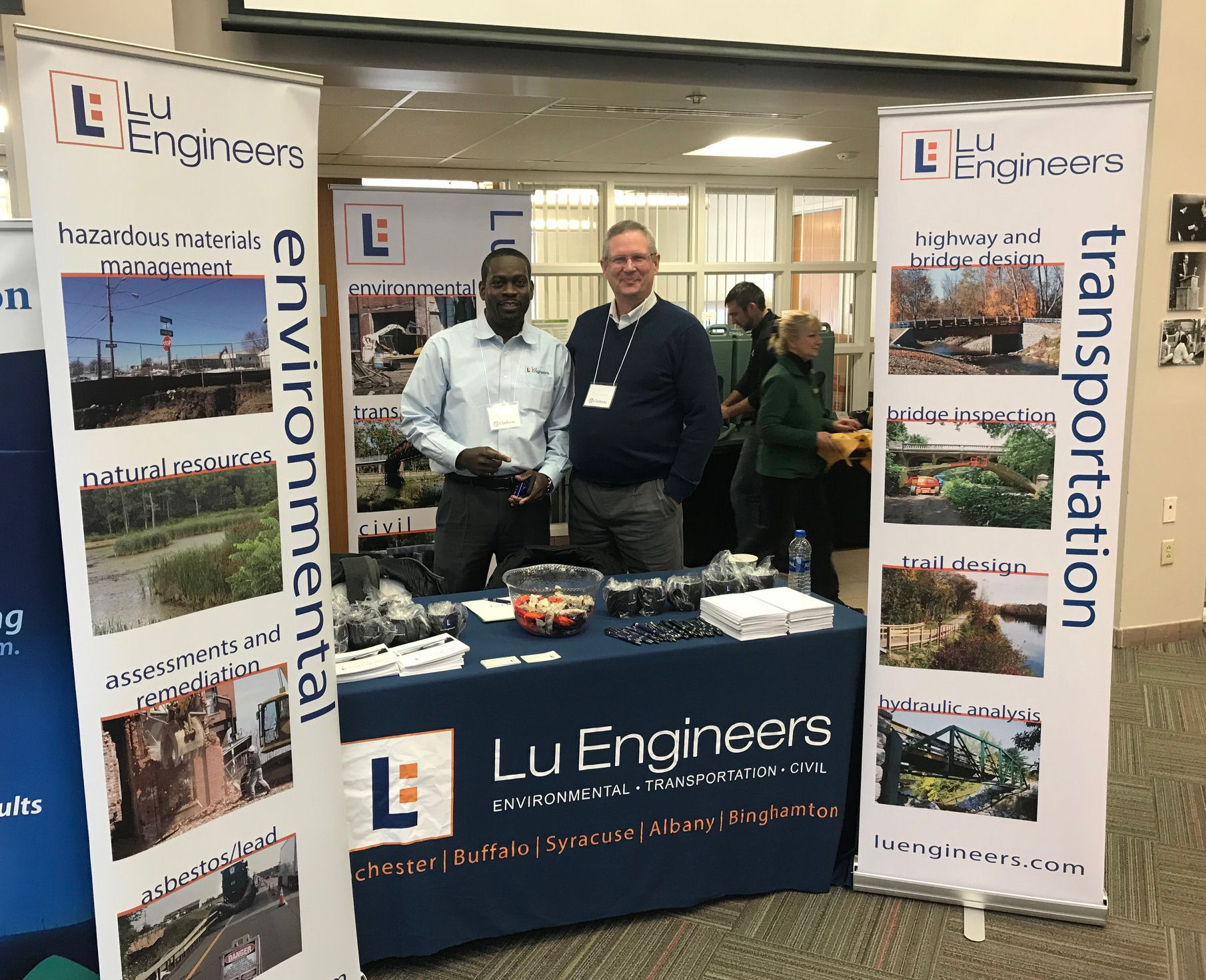 Please Note
Lu Engineers provides equal employment opportunities (EEO) to all employees and applicants for employment without regard to race, color, religion, sex, national origin, age, disability or genetics. In addition to federal law requirements, Lu Engineers complies with applicable state and local laws governing nondiscrimination in employment in every location in which the company has facilities. This policy applies to all terms and conditions of employment, including recruiting, hiring, placement, promotion, termination, layoff, recall, transfer, leaves of absence, compensation and training.
Lu Engineers expressly prohibits any form of workplace harassment based on race, color, religion, gender, sexual orientation, gender identity or expression, national origin, age, genetic information, disability, or veteran status. Improper interference with the ability of Lu Engineer's employees to perform their job duties may result in discipline up to and including discharge.