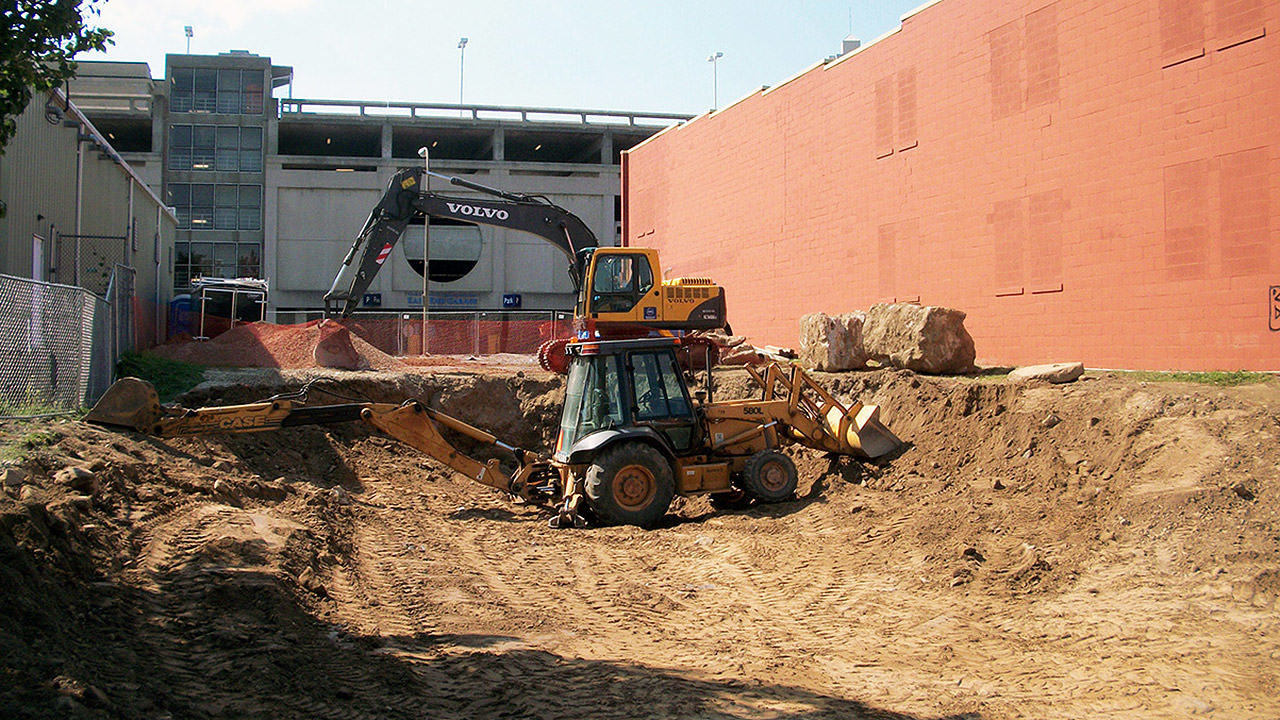 Investigation and Remediation Services
Environmental Investigation and Remediation Services
Lu Engineers has completed hundreds of Phase I Assessments, Phase II Investigations and design/build Remediation projects for financial institutions, attorneys, industries, developers, and private clients as well as Federal, State and Local government entities.  Our depth of regulatory knowledge, innovative management of impacted materials and comprehensive GIS-based mapping are key components of our approach to each of our Investigation and Remediation projects.
Our experience and current work load includes small commercial facilities, industrial sites, large-scale transportation-related projects, as well as state and federal facilities. The range in scale and environmental conditions of our project assignments gives our team a uniquely well-informed perspective for our site investigation and remediation clients.
Geophysical Investigations
Lu Engineers employs several types of geophysical investigation techniques to conduct environmental investigations of abandoned industrial facilities, commercial properties, and private lands. Not only can geophysics be used to find contaminant sources such as buried drums and tanks, it is also extremely useful for precisely locating underground utilities that can act as contaminant migration pathways.
We regularly use Ground Penetrating Radar and various other geophysical methods to identify the extent and depth of fill, as well as other buried features; which is instrumental during the pre-development phase of our remediation projects.
Petroleum Tank Management & Compliance
Lu Engineers has provided professional engineering services to the petroleum industry and government for over 30 years. Our expertise in petrochemical bulk storage, secondary containment, pollution and spill prevention, and the myriad of associated regulations gives us a distinct advantage in helping regulated facilities attain and mentor compliance in the most cost effective ways available.
Lu Engineers offers a range of design-build remediation alternatives depending on the nature and extent of contamination and site specific considerations. We maintain strong relationships with highly qualified petrochemical environmental contractors to facilitate rapid implementation of quality solutions for our petrochemical clientele.
Geographic Information System Services
Lu Engineers utilizes Geographic Information Systems technology, specifically ArcGIS by Esri®, (including Spatial and 3D Analyst extensions) for advanced two and three-dimensional analysis, mapping, and modeling on many of our environmental, transportation and civil projects. Capabilities include:
Visualizing and Integrating Data
Environmental Analysis
Municipal Mapping
Infrastructure Inspection/Management
Construction Management
For more information, please contact Gregory Andrus, PG, Investigation/Remediation Group Leader, at 585-385-7417, ext. 215, or visit our Contact Page.