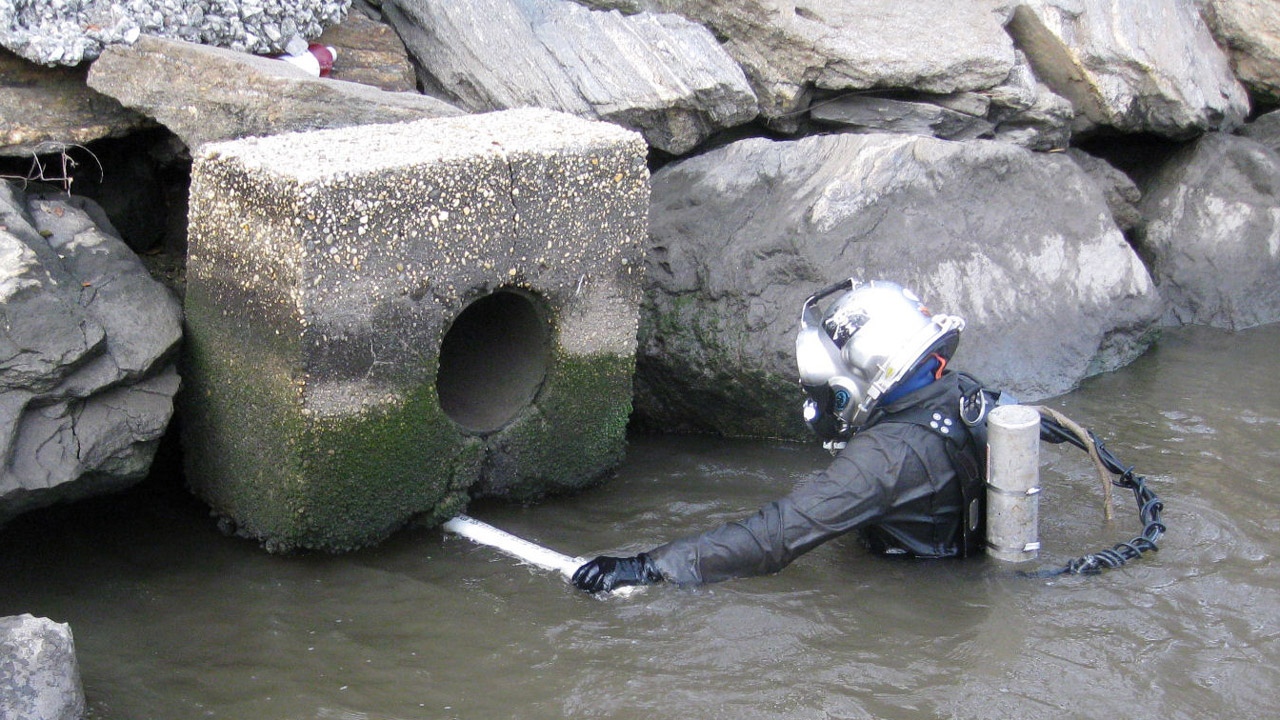 Waterfront Structures Investigation
Working in a subconsultant capacity, Lu was responsible for providing an inspection Team Leader/On-site PE for the below water (diving) inspection of over 25,000 feet of concrete and masonry-faced seawall, platforms, high-level decks, sheet piling, timber cribbing and rip rap including "swim-by" examination of several thousand piles (1st three exposed rows) along Manhattan's Harlem and East Rivers comprising Sectors 5, 6 and 7 in New York County. The work required oversight of a two-man dive team and preparation and submission of narrative inspection reports for each Sector describing each type of structure encountered and the deterioration found including photo documentation, pile condition tables, and repair recommendations classified by priority. Over two dozen drawings documenting the existing configuration of each type of waterside structure along the five miles traversed were prepared in CADD. Sector 6, alone, for example, was comprised of 61 changes in structure type along its entire 2 mile length.
Lu Engineers, in addition to the diving inspection work, provided a technician/tender in support of a separate underwater excavation task to expose piles for the purpose of documenting conditions as part of the scope of work.