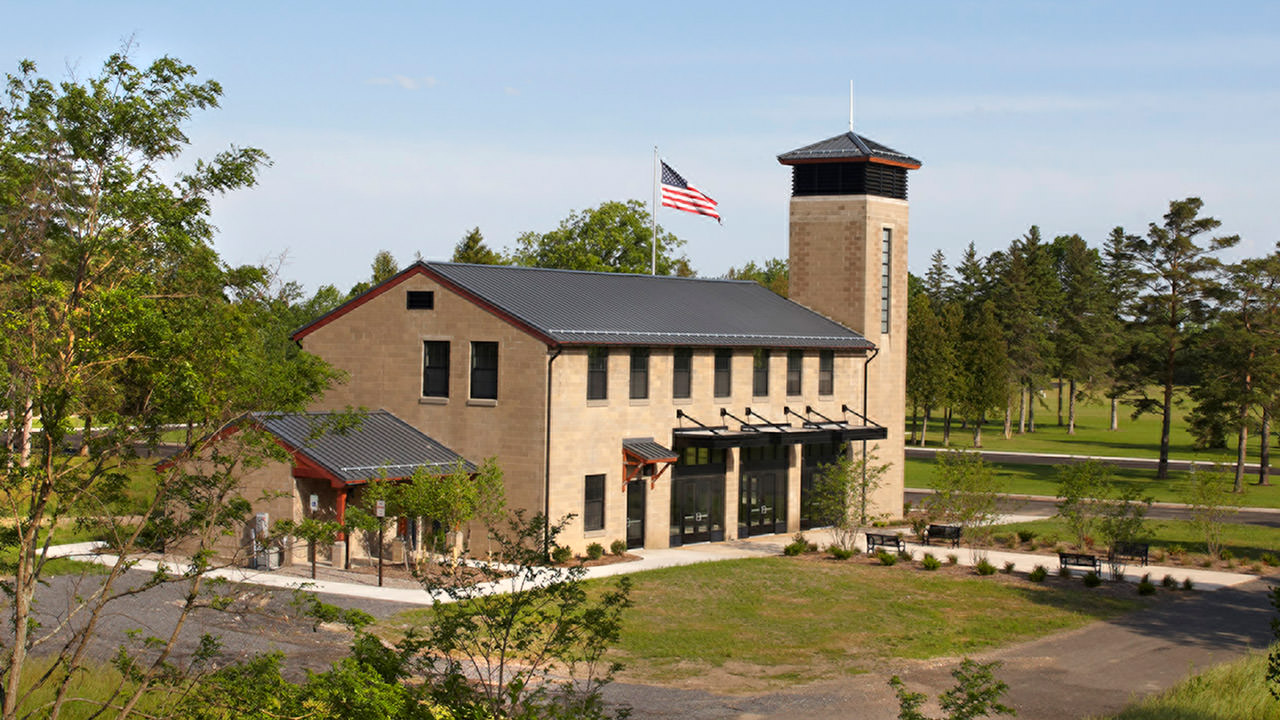 Sampson Veteran's Memorial Cemetery
Lu Engineers provided Seneca County project management services for the development and construction of the Seneca County Veteran's Memorial Cemetery. Responsibilities included review and adoption of the cemetery master plan, preparation of schematic and design plans for Phase I construction, (55 acres, 6600 gravesites), management of the overall project budget and schedule, and construction oversight.
Sampson Veterans Memorial Cemetery is a 162 acre parcel located on the eastern shore of Seneca Lake and once was the home of the Sampson Naval Training Station. Lu Engineers managed the design team to ensure that Phase I of the cemetery was designed to National Cemetery Administration Guidelines.
Phase I included the following elements, main entrance design, roadways, overall site grading and stormwater management, signage, landscaping, assembly area, public information building, administration building (5,300 sf), committal shelter, restrooms, parking, and memorial walkway.
The cemetery was built on a former WWII Naval Training Facility and coordination with the New York State Office of Historic Preservation was required. Lu Engineers also implemented the use of recycled asphalt as a means to reduce project costs and as a sustainability measure.