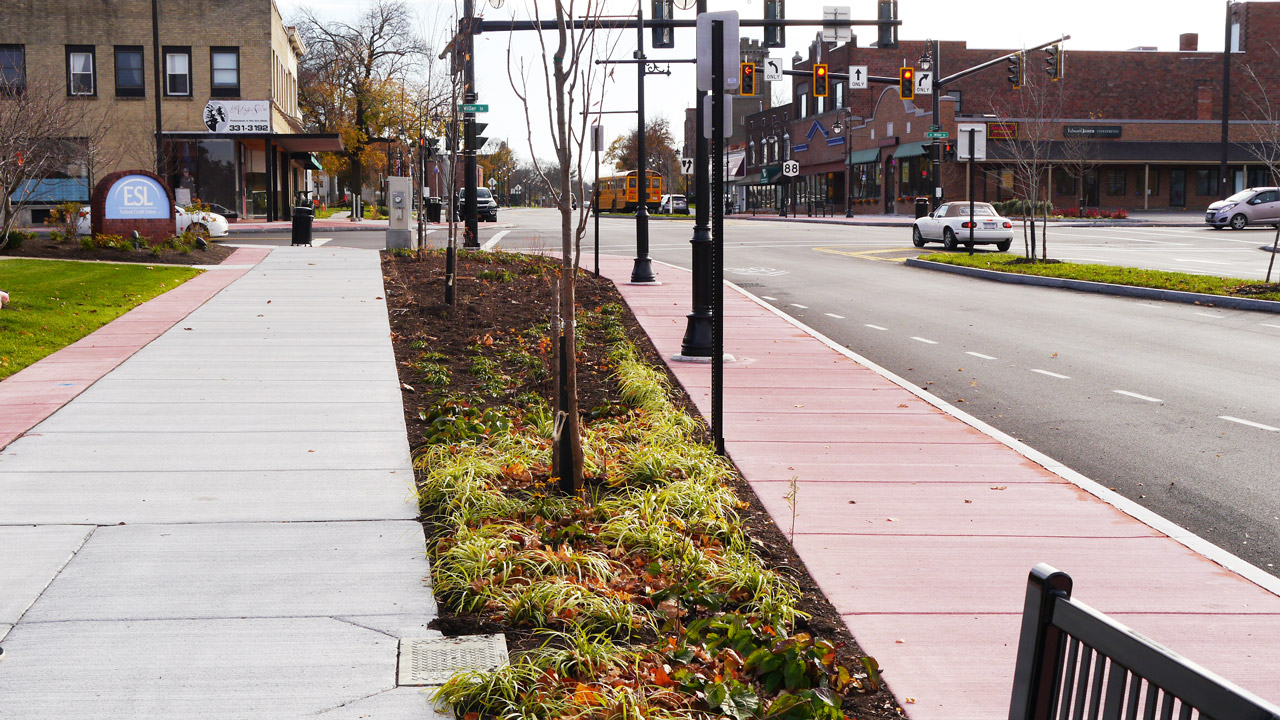 Route 88 (Main Street) Reconstruction Village of Newark
Lu Engineers was the Prime Consultant on this $10,000,000 highway reconstruction project. The project includes the reconstruction of 3.66 lane miles of pavement along Main Street (Route 88) within the Village of Newark to provide a 75-year service life, replacement of existing roadside drainage facilities, replacement of sidewalks, and introduction of streetscaping consistent with the setting and to improve pedestrian and bicycle movements.
This highway project included a traffic analysis, parking, drainage, and accident studies. Cultural resource coordination with NYSOPRHP/SHPO was a major component of this project due to the historic setting of Main Street as well as the presence of several buildings listed on the National Register of Historic places along the corridor. A Phase 1A and 1B Cultural Resource Study, including Architectural and Archaeological Review, was also completed.
In conjunction with the highway project, the Village will be replacing their 100 year old water and sanitary sewer infrastructure. Lu Engineers is designing both the water and sewer improvements and actively pursuing grant funding for the Village to help defer the large cost of the water and sewer replacement. Lu Engineers recommended to relocate the water and sewer from under the roadway to the lawn area between the proposed curb and sidewalk. This relocation allows for easier utility access for future maintenance.