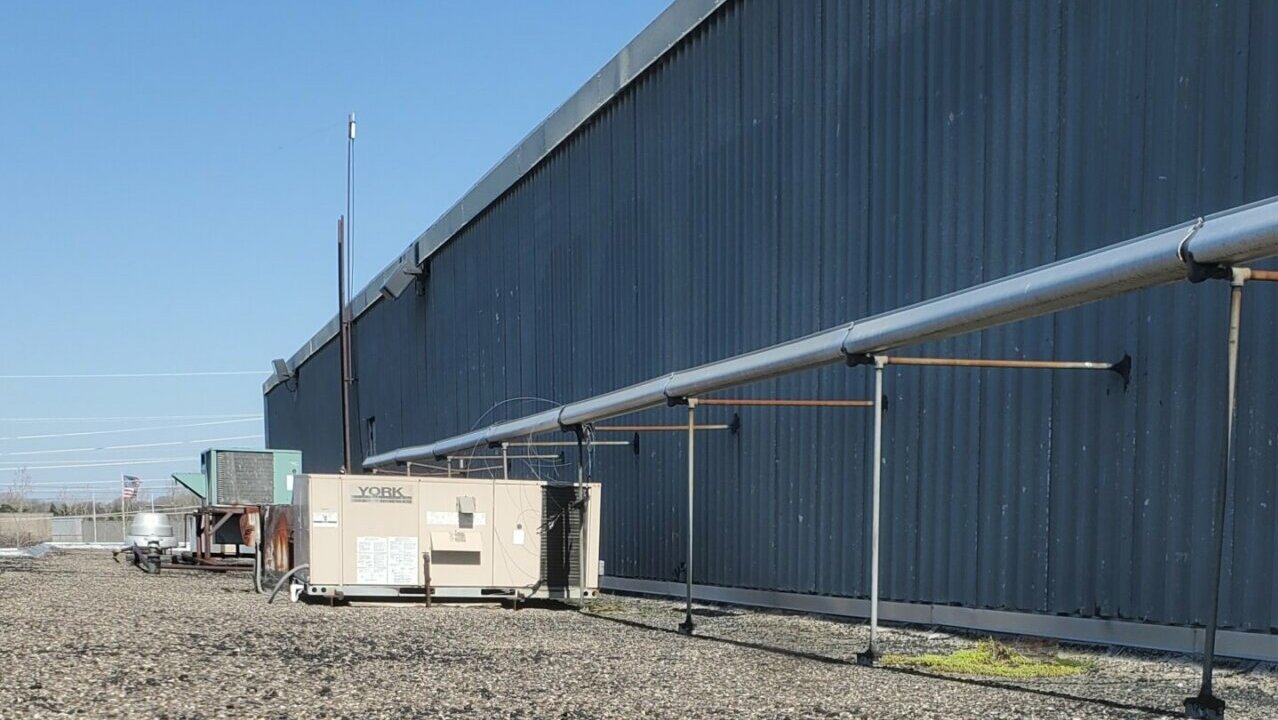 Greater Rochester International Airport – Gottry Building Rehabilitation
The Greater Rochester International Airport's Gottry Building facility structure and facade needed upgrades and revisions to make more it suitable for occupancy and generating revenue. As a subconsultant, Lu Engineers provided services for the structural evaluation and subsequent rehabilitation, as well as on-site client representation.
While the scope excluded components related to environmental, energy, and fire compliance, Lu anticipated this work and budgeted for two meetings in each design phase plus an additional meeting specifically focused on estimating any issues that would arise during the project.
The first phase involved a structural evaluation of the west portion of the building, a two-story masonry office space that was showing signs of distress in its brick masonry façade. Lu's hands-on approach encompassed a non-invasive examination of both the interior and exterior of the masonry walls, with the report detailing sketches and photographs of observed defects. This assessment was conducted efficiently using an appropriately sized manlift to access all parts of the façade. The focus on the masonry portion of the structure, west of the larger metal skin warehouse, reported conditions that could be observed without disturbing any existing finishes.
The second phase was centered on the rehabilitation of the Gottry Building. This included the development of design drawings, specifications, and cost estimates for the removal of the existing brick veneer on the two-story office/loading dock building. In its place, an alternative siding system compatible with the existing substrate, CMU construction, was installed. This work was concentrated on the masonry section of the building, west of the larger metal warehouse. Lu Engineers carried out this work in accordance with the 30%, 60%, and 95% design phases, working closely with the project architect to ensure compliance with applicable building codes and standards maintaining the building envelope, coordinating efforts with other building envelope work such as window and door replacements.