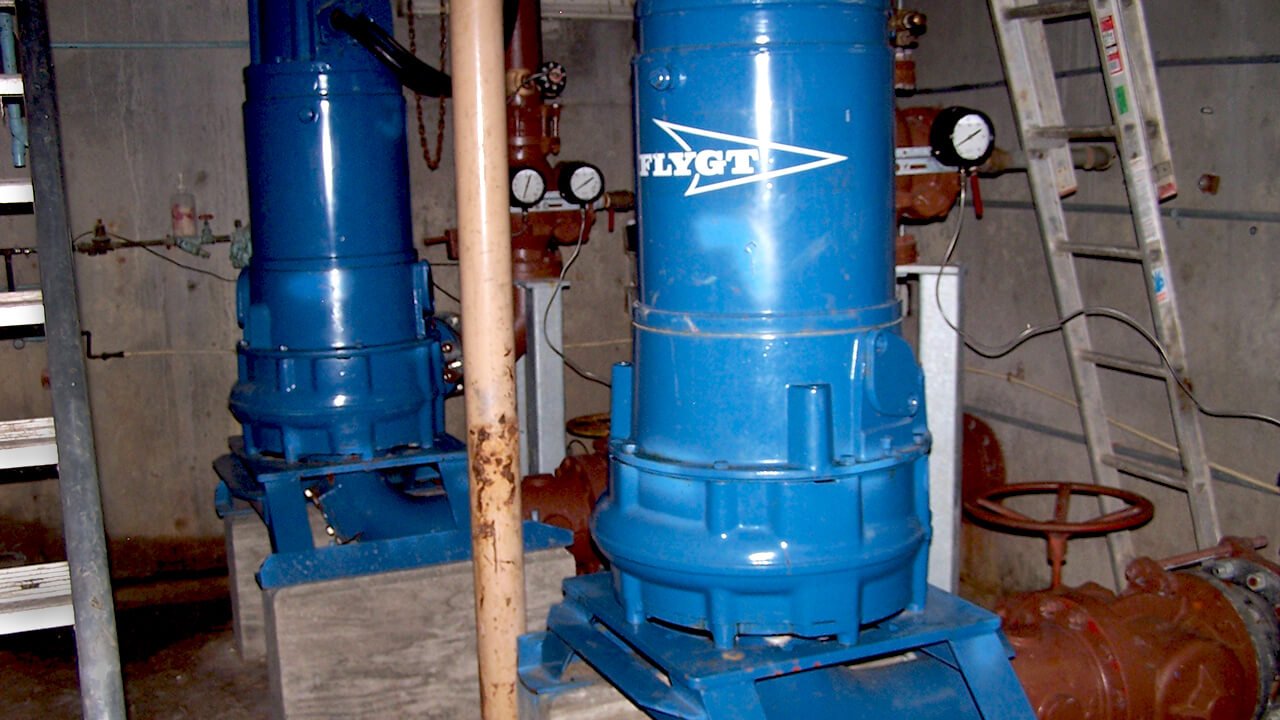 Cherry Street Pump Station
Lu Engineers provided engineering design, construction administration and construction observation for miscellaneous improvements to the Village's wastewater treatment plant and collection system.
Lu Engineers designed the replacement of sewers on Elm Street, Lake Street and Horizon Business Park. At the wastewater treatment plant, Lu Engineers designed multiple projects to improve the function and operations at the plant. The Village accepts septic waste from multiple haulers and controlling the discharge became problematic. A septic receiving station was designed to monitor and record discharges. The septic receiving station has a tank which provides flow equalization of the septic tank waste into the treatment plant.
Lu Engineers conducted a feasibility study for the treatment plant's sludge handling. Multiple alternatives were investigated including reed drying beds, covered sand drying beds, belt filter press and composting. The Village selected the reed drying beds which were designed and installed. They are currently still in operation. Several other projects were designed including the painting of the digesters and primary clarifiers and the installation of an emegency/stand-by power generator.
Cherry Street Pump Station is the main station providing flow to the treatment plant. The design of upgrades to this station included new pumps and piping, adjustable frequency drives and architectural improvements.