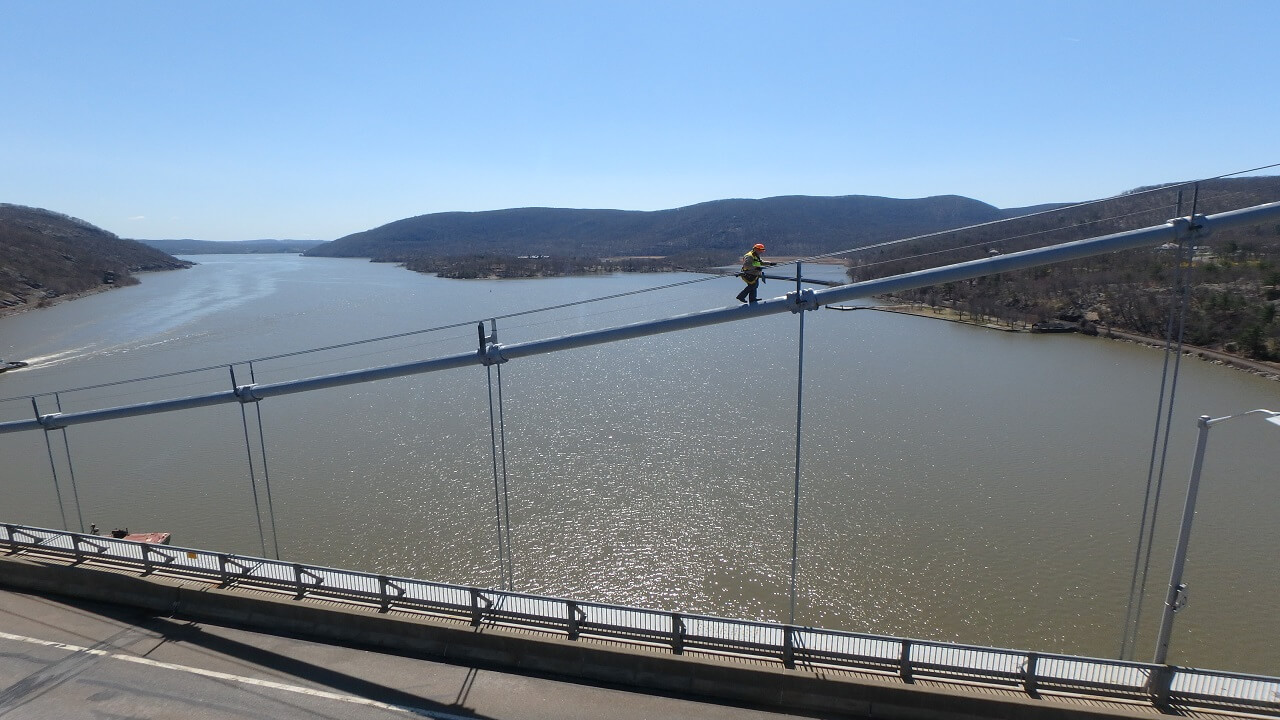 Bear Mountain Bridge Rehabilitation
The Bear Mountain Deck Repair and Overlay Project included work on the Bear Mountain Bridge for the New York State Bridge Authority (NYSBA) in Westchester County.
Working as subconsultant, Lu Engineers provided the SEQRA review and permit requirements for the work being performed, in addition to developing the design, and providing plans, specifications and estimates for the bridge east approach intersection of US Route 6 and Bear Mountain Beacon Highway, Route 9D. A review of the permit needs included the US Coast Guard (USCG), US Army Corps of Engineers (USACE), and the New York State Department of Environmental Conservation (NYSDEC), among others. Intersection work included deteriorated granite block pavers in the islands within the intersection that required reconstruction. Proposed intersection work consisted of reconstruction of the islands, milling, and paving the entire east approach intersection, developing work zone traffic control plans to perform the construction operations, providing high visibility pavement delineation layout, and milled-in audible roadway delineators (MIRADs) that serve to warn motorists in the event they should cross into the island.