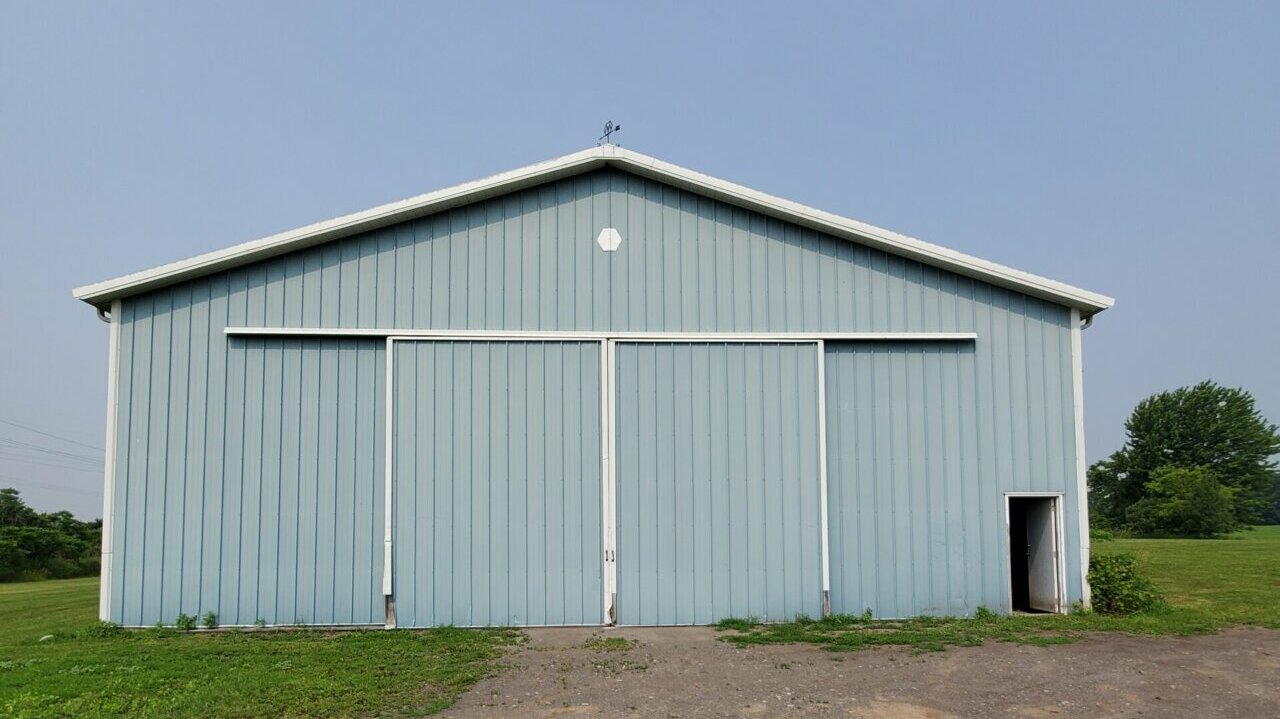 Archer Road Cold Storage Building Renovation and Addition Project, Town of Chili, NY
On behalf of the Town of Chili, Lu is currently managing the renovation and expansion of an existing large cold storage facility for a proposed Town Park.
The project involved the renovation and expansion of the Cold Storage Building at 177 Archer Road by the Town of Chili. The original structure was a pole barn with metal roofing and siding, featuring a primarily gravel floor and no electricity. The existing building measured approximately 98' x 53'-9" with a wall height of 16'-6", and the proposed addition expanded it to approximately 60' x 53'-9" x 16'-6". The existing building renovation design will include an addition, incorporating new roofing and siding, and aesthetic features including cupolas and dormers. Site improvements will include new and upgraded facility electric service, site grading, and drainage infrastructure.
The project will be completed in two phases. Phase I compromised of initial SF design and renovation, as well as material bid for construction materials which was successfully completed by Fall 2023. Phase II will involve providing a detailed design of the new improvements, bid scope, and assistance in the bidding process. Lu will also assist in managing the construction and site development schedule, which is projected to be completed in Summer 2024.
During Phase I, Lu Engineers engaged in meetings with the Town to understand project objectives, conducted site visits for precise measurements and material quantification, developed a comprehensive material list, and prepared concept plans for the improvements, which included existing and proposed floor plans and elevations. Lu also assisted the Town of Chili by providing contract documents for public bidding, reviewing and collaborating on material bids with the Town, and assisted in facilitating and securing the building materials.
In Phase II, Lu Engineers has established the Town's proposed improvement objectives, secured base mapping data, new electrical service information, prepared detailed design documents and specification covering demolition and renovation with the proposed addition. Lu will assist the Town during the bid phase including the preparation of bid documents, responding to bid inquiries, analyzing bids, and making recommendations for the contract award.