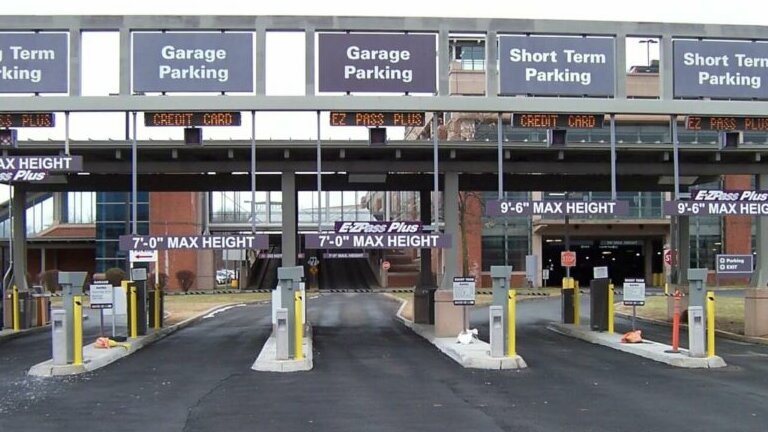 Albany International Airport: Terminal Parking Solar Canopy Improvements
Working as a subconsultant, Lu Engineers provided civil and site design services for the addition of solar canopy arrays as carport-type structures in the long-term parking lot in front of the main passenger terminal of Albany International Airport (ALB). Work included confirming locations of support columns and foundations to clear existing underground utilities; site grading and drainage modifications; conduit and pullbox layout; sidewalks; ramps; curbs; vehicle charging station pads; trenching and excavation; a construction phasing plan to maintain vehicular and pedestrian access with construction sequence notes; and preparation of CAD drawings and proposed specifications in CSI format.
Design challenges of this "green" project included maintaining traffic flow exiting the adjoining main parking garage during construction, as well as routing of a conduit run to an existing, airside transformer building situated around a newly completed parking garage.