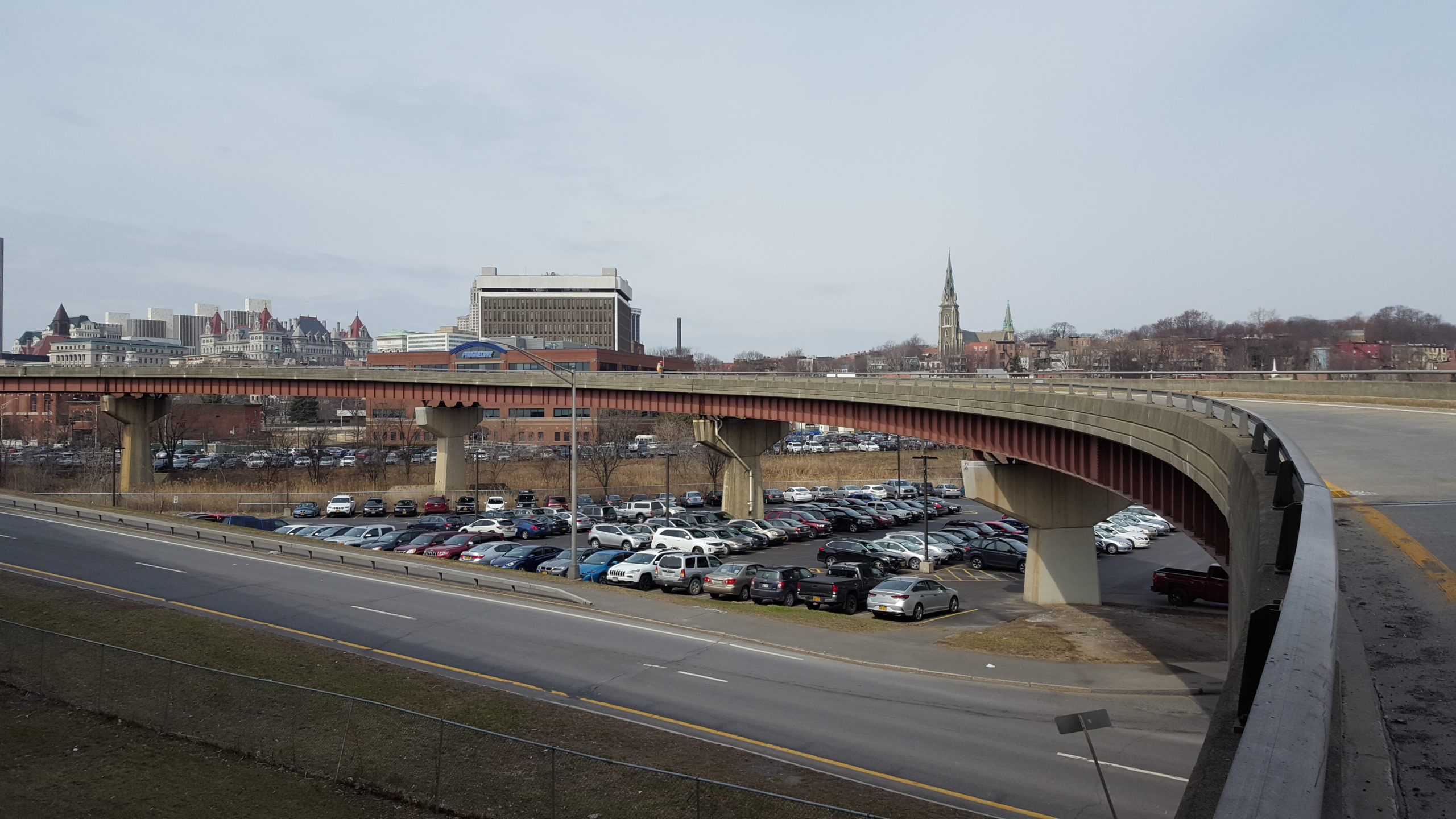 Albany Skyway Highline Park
Lu Engineers was chosen to be part of the team selected by Capitalize Albany Corporation (CAC) to perform the preliminary design (Phase 1) for the conversion of the underutilized northbound exit ramp from I-787 located within the City of Albany to Clinton Avenue via Quay Street into the Capitol Region's first and only highline park. The subject property is an 1850-foot long section of elevated ramp structure, constructed as part of Interstate 797 between 1960 and 1980. Upon conversion, the former ramp will serve as a landscaped promenade, bike route, foot path, and linear park improving connections to the downtown area and the Hudson River waterfront. Lu provided environmental and structural engineering services on this assignment.
Environmental services included a Phase 1 assessment consisting of a survey of hazardous materials in the ground and on the structures in addition to review for NEPA compliance. An asbestos survey, including bulk sampling and laboratory analysis of suspected materials was performed. Lu also conducted a preliminary screening for the potential presence of other hazardous waste and/or contaminated materials within the project corridor in accordance with the NYSDOT's EPM. Review of available environmental information was followed by a project walkover to look for visual indications of environmental significance and other evidence of past or current commercial or industrial activity such as pipelines, tanks, drums, fuel dispenser systems, surface impoundments, rail features, transformers, drainage features and waste storage areas.
Structural engineering services included a review of the available plans, maintenance history, and recent inspection reports for the bridge followed by a cursory field inspection to confirm geometry and verify existing conditions. The subject structure is a 9-span steel multi -girder exit ramp on a curved alignment. Lu Engineers modeled the superstructure and performed a Level I load rating analyses on five distinct rating units, four of which are each two-span continuous on a curved alignment.